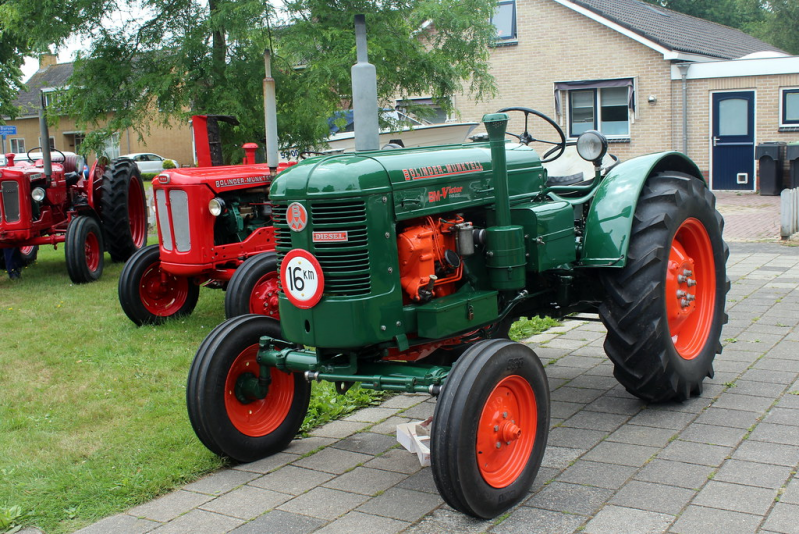 Bolinder-Munktell (BM) was a tractor and machines manufacturer founded in Eskilstuna, Sweden in 1932 through the merger of the mechanical companies Bolinder and Munktell. In 1950 BM was bought by AB Volvo. In 1973 the company changed its name to Volvo BM AB and then in 1995 to Volvo Construction Equipment AB.

From the 1950s on new products in the construction equipment and forestry machinery categories emerged. These were initially based on their tractor chassis. Soon the construction equipment become the dominant product range and remain so today. Products developed in the 1960s and still in production are wheel loaders and articulated haulers. In 1950 Volvo bought the firm out, and sold the tractor division to Valmet in 1985.

History
In 1832 Johan Theofron Munktell, then only 27, laid the company's foundations when he was commissioned, by the city, to found an engineering workshop. The purpose of this workshop was to develop the local mechanical industry.

When Johan Theofron Munktell quit the Royal Mint in Stockholm to move to Eskilstuna, he was replaced by another young and very gifted engineer, Jean Bolinder. Just like Munktell a few years before, Jean Bolinder, together with his younger brother Carl Gherard, travelled to England to learn more about engineering technology. Once they returned, richer in knowledge, the brothers decided to found their own company.

Exactly 100 years after Johan Theofron's start in Eskilstuna, Bolinder moves to Eskilstuna and both companies merged under the name AB Bolinder-Munktell, which will later be purchased by Volvo in 1950.
---
Sorry, there is no product in this collection