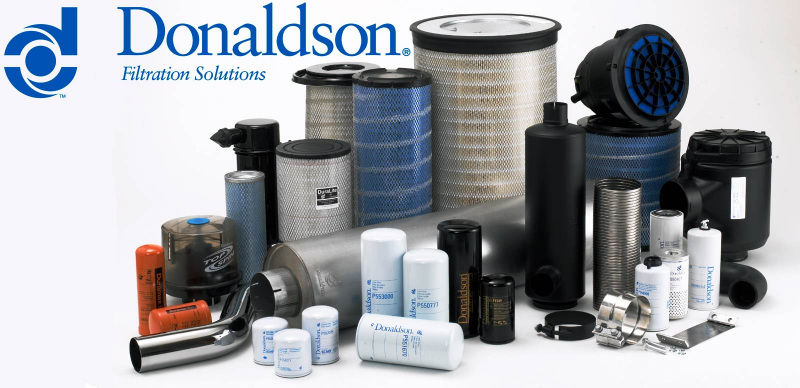 Donaldson Company, Inc. is a vertically integrated filtration company engaged in the production and marketing of air filters used in a variety of industry sectors, including commercial/industrial (engines, exhausts, transmissions, vents in private vehicles, hydraulics), aerospace (helicopters, planes), chemical, alternative energy (windmills) and pharmaceuticals.

Donaldson is a leading worldwide provider of filtration systems and replacement parts.

Founded in 1915, Donaldson is a technology-driven company committed to satisfying customer needs for filtration solutions through innovative research and development.

Their products are found in the industrial and engine markets, including dust collection, power generation, specialty filtration, compressed air purification, off-road equipment, industrial compressors, heavy trucks and light vehicles.
---
Sorry, there is no product in this collection