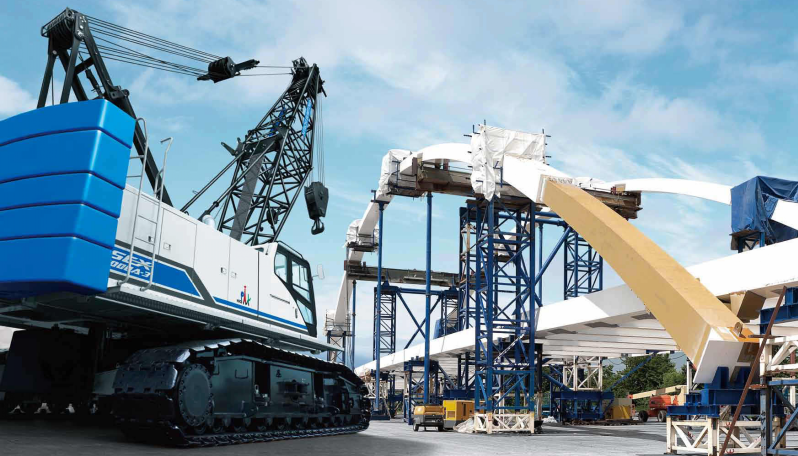 It has been fifteen years since Hitachi Construction Machinery's crane division and Sumitomo Heavy Industries Group's crane company combined their areas of expertise, giving rise to Hitachi Sumitomo Heavy Industries Construction Crane. From April 2018 HSC Cranes will begin a new chapter as a global expert in the field of cranes, devising solutions spanning design and manufacturing to sales and service.

HSC Cranes are supplied by Sumitomo Heavy Industries Construction Cranes Co., Ltd. All HSC Cranes are designed under a three key concepts approach of "H" for High Quality, exceptional quality everywhere, "S for Satisfaction, continually and consistently meeting customer needs, "C" is for Confidence, further reinforcing a relationships of trust. HSC Cranes delivers true satisfaction.

Crawler Cranes
Designed to meet a variety of needs including construction and port cargo handling, HSC crawler cranes are mobile cranes that excel in working on soft ground.

Foundation machines
Machines used at construction sites to build piles (columns) to support structures such as commercial buildings and condominiums. HSC offers a lineup of construction equipment such as earth drills based on crawler cranes designed specifically for the construction of foundations for structures at various construction sites. In recent years, there has been an increase in the number of construction projects where earth drills prove useful, such as urban redevelopment and the construction of a new structure following the dismantling of an existing structure or an underground structure.
---
Sorry, there is no product in this collection