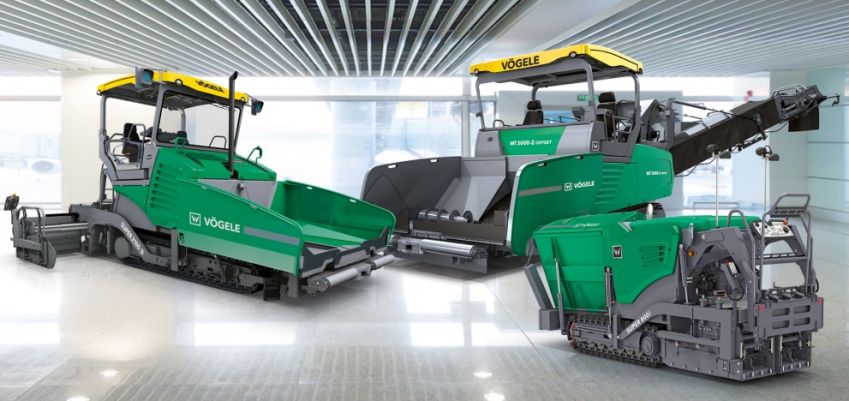 The pavers, screeds with multiple compaction methods, mobile feeders and various special-purpose machines from VÖGELE, the world market leader, make up a complete range of innovative machines for road construction. They are developed and built in the industry's largest, specialized factory in Ludwigshafen, Germany. The name VÖGELE stands for top quality in all products and services. The VÖGELE product range includes the right road paver for every application, screeds with innovative precision engineering and VÖGELE PowerFeeders, which deliver pure power for large-scale job sites. And there are excellent solutions for digital road construction, too.

VÖGELE joins the WIRTGEN GROUP
JOSEPH VÖGELE AG is integrated in the WIRTGEN GROUP in September 1996. In addition to WIRTGEN and VÖGELE, the WIRTGEN GROUP also includes the road construction machinery companies HAMM AG (since 2000), KLEEMANN GmbH (since 2006) and BENNINGHOVEN (since 2014). The shared business model is based on collaboration with system partners and contracted dealers, as well as the Group's own customer service provided through 55 service and sales companies worldwide. As a subsidiary of the WIRTGEN GROUP, JOSEPH VÖGELE AG is brought under the umbrella of the American firm Deere & Company.
---
Wirtgen Group WIDOS Information System (Wirtgen, Hamm, Vogele, Kleemann, Streumaster)