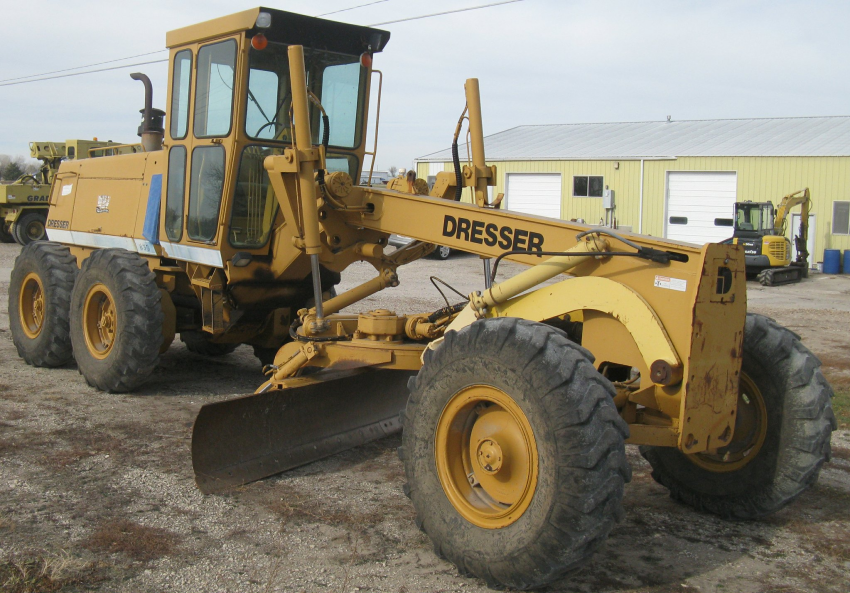 Komatsu Dresser
Komatsu and Dresser Industries established Komatsu Dresser to make mining tractors and related equipment in 1988. This 50-50 ownership lasted from September 1988 to August 1994, when Komatsu bought out Dresser's share. Komatsu's mining products were consolidated under the name Komatsu Mining Systems in 1997. To prevent brand-name confusion during these corporate changes, the name "Haulpak" was used for the product line Komatsu began with Dresser.

Galion
Galion Iron Works is the name of the company that built the Galion brand of construction equipment. World famous for their graders that shaped the roads of the world, a saying emerged that "All roads lead to Galion." They also manufactured rollers, cranes, asphalt millers and even riding squeegees among other machines.
In 1986, the grader products took on the name of the parent company, Dresser, and the Galion name was temporarily dropped. In 1988, Galion became part of the Komatsu Dresser Company (KDC) joint venture. The Galion name reemerged in 1992, when the Galion division of KDC was established.
---