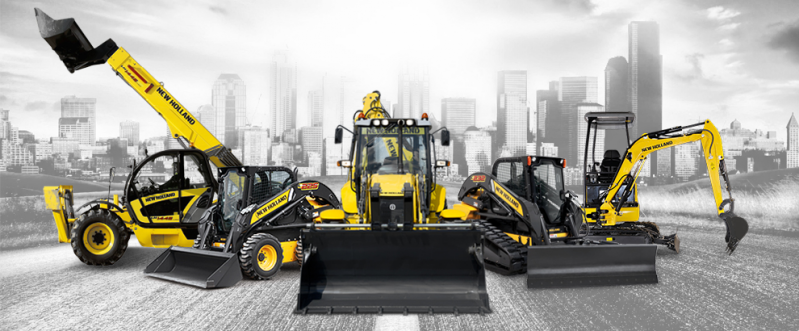 New Holland Construction is a global construction equipment brand that brings together the strength and resources of its worldwide commercial, industrial and finance organizations.
Thanks to the experience of its foundation heritage brands, New Holland can proudly point to quality, technologically state-of-the-art products that are fully compliant with safety standards and environmental regulations.

The roots of New Holland Construction and its lineup of excavators is directly tied to the histories of Fiat, Ford, and the original New Holland, which was established in New Holland, Pennsylvania, back in 1895. The 'Construction' arm of the company wasn't established until 2005; up until that point, it primarily focused on ag equipment, aside from the Superboom skid steer the company released in 1972, which was used in both the agriculture and construction industries.

Ownership of the New Holland brand changed hands quite a bit over time. Sperry acquired it in 1947, followed by Ford in 1986 and Fiat in 1991. In 1999, Fiat acquired the Case Corporation and merged it with New Holland to create CNH. Finally, in 2013, Fiat Industrial and CNH Global merged to become CNH Industrial, which is the parent company of New Holland Construction today.
---