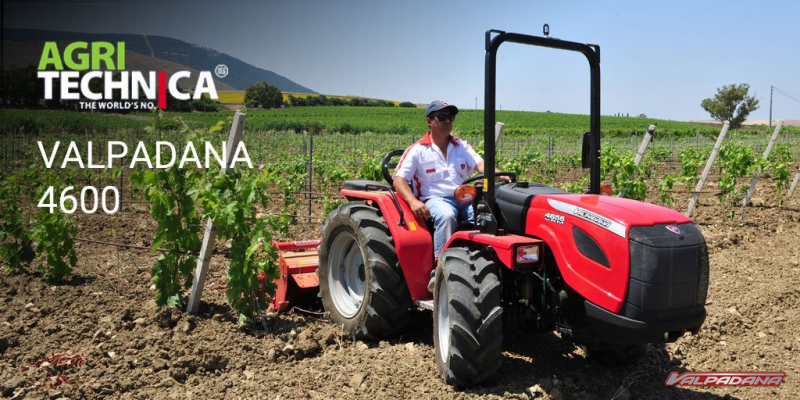 Valpadana is an Italian manufacturer of tractors. The company manufactures tractors for agricultural uses. It is the brand entirely dedicated to the specialistic range. Tractors that concentrate in ultra-compact dimensions, all the technology needed to ensure the highest levels of efficiency, agility, safety and comfort to the operator in reduced spaces.
It was purchased by ARGO SpA in 1995, and operates as part of the Argo Tractors Group, a division of Argo SpA.

Argo Tractors is one of the companies belonging to the Argo Group and was established in 2007 with the intention of creating a tractor manufacturing undertaking of worldwide importance.
With a production capacity of more than 22,000 tractors manufactured and marketed under the Landini, McCormick and Valpadana brands, Argo Tractors is one of the most important players in the western world.

At the same time, by belonging to the same group, the 3 Brands, Landini, McCormick and Valpadana have taken advantage of the positive and successful geographical synergies achieved on the various markets, thus ensuring an all-round and widespread marketing coverage, able to provide full and reliable services to all its end customers worldwide. A winning choice proved by results: Argo Tractors is today one of the most importantagricultural tractor manufacturers in the world.
---
Sorry, there is no product in this collection