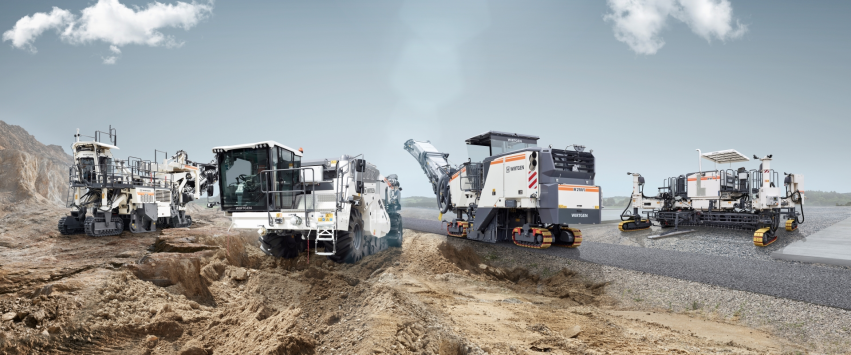 Global Leader in Milling Technology
WIRTGEN GmbH offers a comprehensive range of mobile machines and high-quality services for all aspects of road construction and material extraction in open-cast mining.
With innovative, high-performance, and cost-effective products and technologies for cold milling, soil stabilization, cold and hot recycling, concrete paving, and surface mining, WIRTGEN is the global market leader in road construction, road rehabilitation, and natural stone and mineral mining.

What began as a trucking company for construction materials in 1961 has grown over the years to become the largest of the WIRTGEN GROUP brand headquarters. Today, the WIRTGEN facility in Windhagen, located in the German state of Rhineland-Palatinate, manufactures cutting-edge road and mineral technologies. The production of road milling machines, cold recyclers, soil stabilizers, slipform pavers, and surface miners requires a versatile production system and the highest possible degree of vertical integration.
---
Wirtgen Group WIDOS Information System (Wirtgen, Hamm, Vogele, Kleemann, Streumaster)