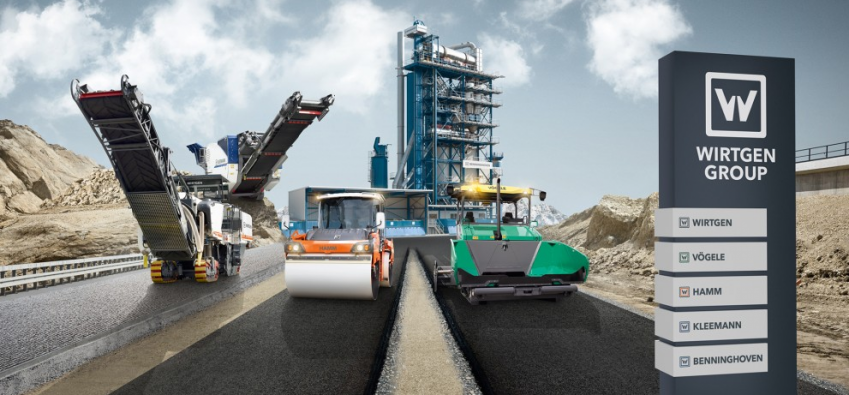 The Wirtgen Group is a group of companies active in the global construction machinery industry that encompasses the products brands WIRTGEN, VÖGELE, HAMM, KLEEMANN, and BENNINGHOVEN, each with their own unique history. As the technology leader, Wirtgen Group offer machines for road construction and rehabilitation, systems for mining and processing recycled materials, and for asphalt production.

Jürgen Wirtgen and Stefan Wirtgen took over the management of the company in 1997. The expansion of the corporate group began with the integration of the road paver manufacturer Vögele. Hamm, a roller manufacturer, was integrated into Wirtgen Group in 1999. High investments in the three production plants resulted in the expansion of production capacities and efficiency, as well as a strong presence for the corporate group on a global scale.

In 2006 Wirtgen Group consolidated two business lines: "Road Technologies" and "Mineral Technologies". The second line was established with the incorporation of Kleemann, a German manufacturer of mobile and stationary processing plants. In 2014, the manufacturer of asphalt mixing plants Benninghoven was also integrated into the company. In 2017, Wirtgen Group entered into a definitive agreement with John Deere to be purchased for $5.2 Billion.
---
Wirtgen Group WIDOS Information System (Wirtgen, Hamm, Vogele, Kleemann, Streumaster)