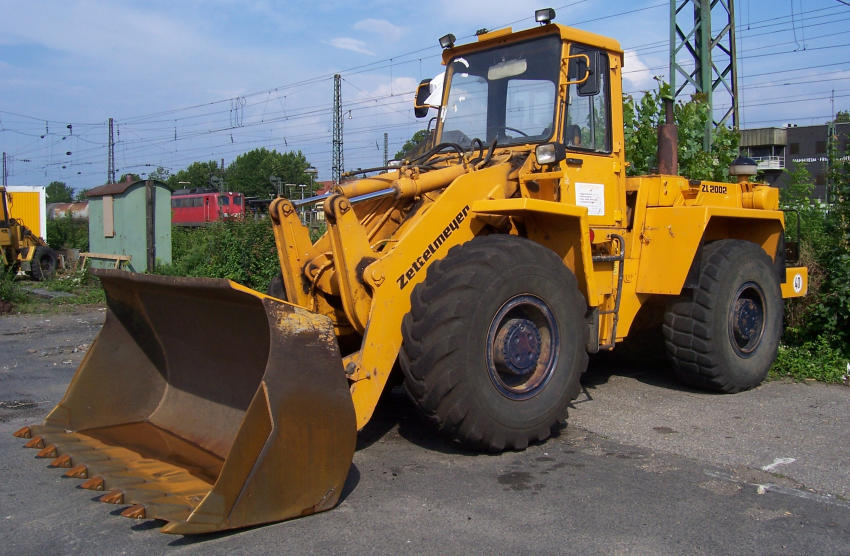 The Zettelmeyer Baumaschinen GmbH was a German manufacturer of construction equipment. The company was later taken over by Volvo in 1991 and merged with other operations. The name Zettelmeyer has been renamed as Volvo Construction Equipment or VCE equipment for short and today their models are still produced at their Konz factory where a wide range is made although simply called Volvo VCE but no longer the brand name Zettelmeyer.

WHEEL LOADERS – ZETTELMEYER
In order to broaden the product range and to enter the area of compact equipment VME in 1991 acquired a majority holding in the German construction equipment manufacturer Zettelmeyer Baumaschinen GmbH. The Zettelmeyer range of high quality compact wheel loaders had a market-leading position in Germany and in other European markets and the products have been successfully integrated into the range of Volvo construction equipment.
The bigger wheel loaders were phased out in favour of the compact wheel loaders. In 1994 a new "Series B" range of compact wheel loaders was presented and followed in 1997 of the new "Series C".

ROAD ROLLERS – ZETTELMEYER
Four different models of rollers between 8 and 16 t, in total 632 units, were produced during the period 1910-1950.
4121 static diesel rollers were manufactured 1931 to 1978, and 5614 vibration diesel rollers between 1955 and 1982.
---
Sorry, there is no product in this collection